Paintings by Henry John Boddington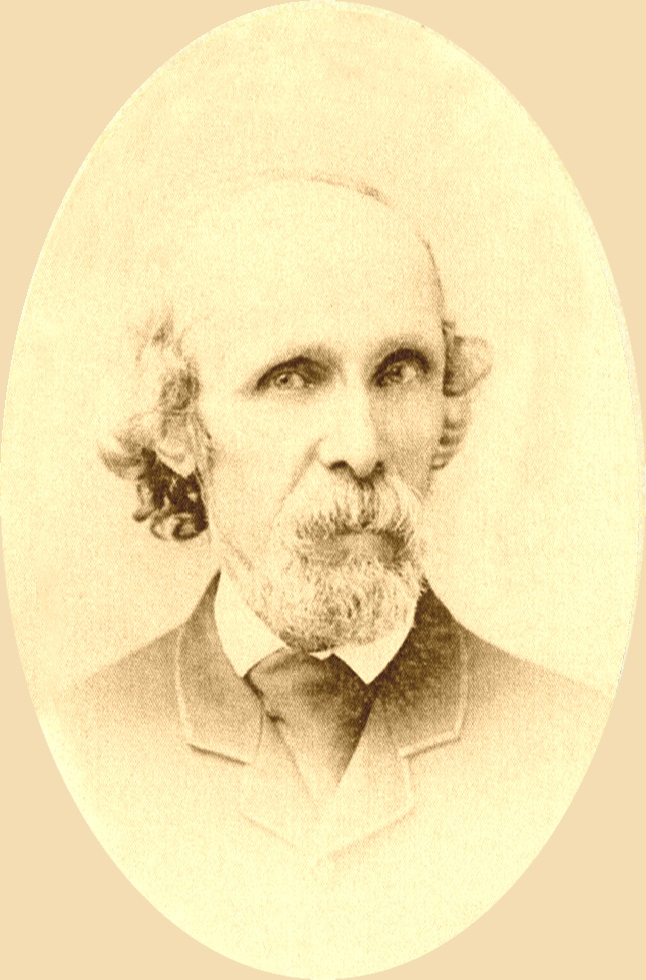 Henry John Williams, called Boddington, was born in 1811 in the St. Marylebone district of London, as the second son of English landscape painter Edward "Old" Williams. He had five all brothers, all of whom became landscape painters, and though born Williams he changed his surname to Boddington to disitinguish his art from that of the rest of his family. Henry showed an early talent for painting and received his only formal training from his father. He soon developed his own style, characterized by country scenes with sunlight filtering through archways of trees onto animals or people standing in a warm glade, or shadowed country lane. He also painted river scenes, particularly along the Thames, and graced many of his paintings with country houses. He enjoyed painting on large canvasses, which allowed him to capture all the beauty and grandeur of the English countryside.
He married Clarissa "Clara" Eliza Boddington in 1832, and, even though he was born Williams, he adopted Clara's maiden name to distinguish his art from that of his father "Old Williams", and his older brother Edward Charles Williams. Henry quickly established his reputation as a painter of woodland and village scenes, and became so popular that he was invited in 1842, at the age of only 31. to join the prestigious Royal Society of British Artists. Although many artists exhibited at the Society's Suffolk Street Gallery, membership was exclusive, limited to 110 living members only, and Henry was the only one of his family to achieve that distinction.
His membership in the Royal Society put him in contact with many of the leading artists of his day, and he even collaborated at times with fellow member John Frederick Herring, who specialized in hunting scenes. Boddington would paint the landscapes in these collaborations, and Herring would add in animals, usually horses. Henry exhibited extensively with the Society, and took great pride in his membership.
His early life was spent with his father and brothers at various residences associated with the artists quarter near Tottenham Court Road. His only son Edwin Henry Boddington was born on October 14, 1836 when Henry and Clara were living in the Islington District of London. Later, they lived at Gray's Inn Road (1839-1846),then in Fulham (1846-1849), and Hammersmith (1849-1854), before moving finally to an expensive house on Lonsdale Road, Barnes, where Henry lived his remaining years. All of these locations are near the Thames River, which formed the subject of many of his paintings.
During the final two years of his life a progressive ailment, probably a brain tumor, robbed him of his sight and abilities, resulting in some poor quality paintings. He died on April 11, 1865 at the age of only 54 and was buried, the same as his father, in the Old Barnes Cemetary under his given family name of Williams. His wife Clara, having given him her name during the course of his carrer, eventually took his name and died Clara Williams, some forty years after the passing of her husband.


signature from one of Henry John Boddington's paintings
Henry Boddington's work was displayed (sometimes posthumously) from 1837 to 1869 (355 paintings) at all the major British exhibitions of his day, including the Royal Academy (51 paintings), the Suffolk Street Gallery of the Royal Association of British Artists (244 paintings), and the British Institution (60 paintings).
Today, examples of his work can be seen in several museums and galleries, some of which are listed below.
Victoria & Albert Museum, London, England
National Museum of Wales, Cardiff, Wales (2 paintings)
Art Gallery and Museum, Glasgow, Scotland
Museum of Fine Arts, Boston, USA
and various other English galleries and museums, including
City Art Gallery, Blackburn (4 paintings)
Harris Museum and Art Gallery, Preston (2 paintings)
City Art Gallery, York
Graves Art Gallery, Sheffield