Harnes Through the Ages


(as told in maps and pictures)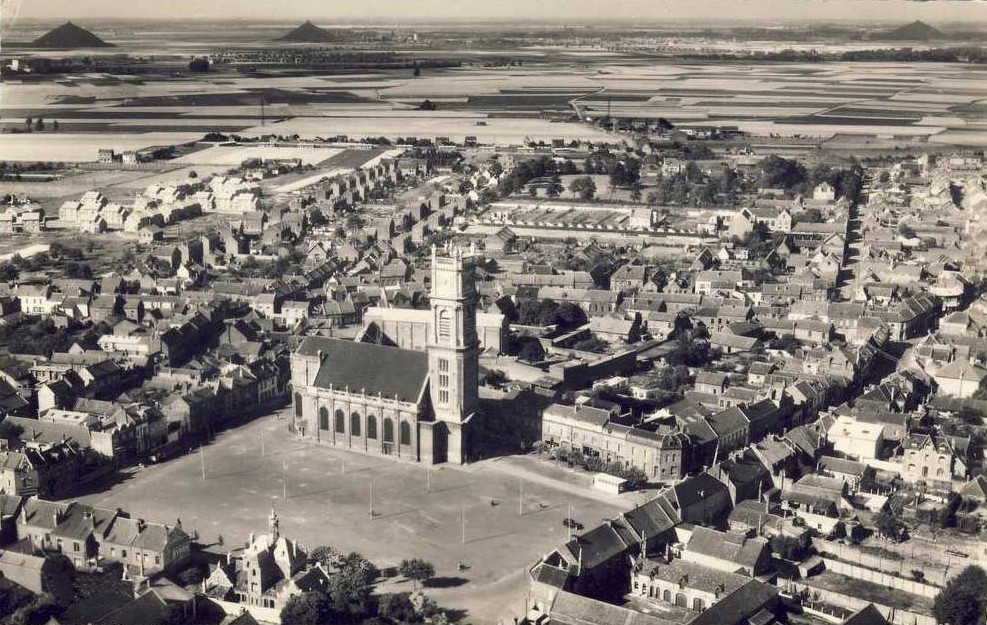 The town square (Grand Place) of Harnes as it looked in the 1930s or 1940s when this photograph was probably taken. The strange hills in the background are giant tailings piles from the coal mines of Courrieres, which are located just a short distance northeast of town.

Maps showing the location of the Land of Harnes in Modern Belgium and Medieval Flanders

The map on the left shows the area around Harnes as it is today. The map on the right shows the modern canal system in the Harnes area. Some of these canals follow the courses of ancient rivers, such as the Deule and Scarpe. The rivers were converted to canals starting in the 1700s when the natural channels were deepened, widened and straightened to facilitate the transportation of coal from mines at Courrieres and other nearby villages. This also resulted in the draining of the many marshlands, which today have been converted to farm fields.

---
Some interesting facts on the town of Harnes

---
---
Copyright © Michael S. Clark, Ph.D., 1998- - All rights reserved.