Genealogy of the Clark Family


(version November 19, 2018)
Please email corrections to Mike Clark

Jacqueline Vere Clark (neé Bunce)
1927-1991
by Michael S. Clark, son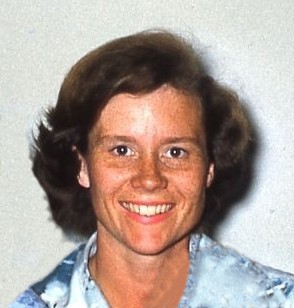 Early Years - My Mom, Jacqueline Vere Clark (neé Bunce), the daughter of Henry John (Jack) Bunce and Sidney Dolores Percy, was born on November 28, 1927 at the old Alhambra Hospital on South Garfield Street in Alhambra, California; and baptized on April 3, 1928 at the Granada Community Church, which was probably an Episcopal church. She was called "Jackie", after her father, and her middle name came from her mother's cousin and best friend Vere Crawley (1893-1918), who had passed away ten years earlier. Her maternal great uncle Arthur Wathen Thompson (1869-1942) and his wife Gladys (who spelled her name Gwladys) are listed on her baptism certificate as godparents, even though both lived in England and probably did not attend the baptism ceremony.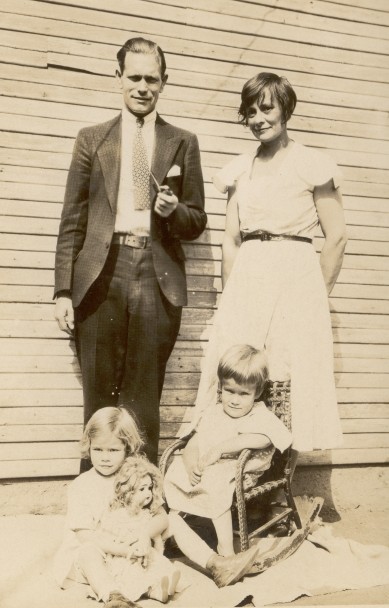 Mom was the youngest of three girls. Her oldest sister Hazel Maude Bunce was born on Sept. 29, 1924 in Alhambra, but died the next day. Her other sister Rosamond Maude Bunce was born on Oct. 29, 1925 at the Alhambra Maternity Hospital. Although Rosamond was born with spinal bifida, she was able to walk in her younger years with the aid of braces and crutches, but she was always in a wheelchair when we knew her as an adult.
The Bunce family from 1925 or earlier, up until about 1930 or so, lived at 2584 Loma Vista Drive in Alhambra, which was their address when Mom was born. Next we find them in 1931 at Keystone Ave. in Los Angeles, then at Wade Street in Santa Monica a couple of years later, and by 1935 they are in Van Nuys. There may very likely have been other southern California addresses as well between 1931 and 1936 or so, but we do not know where they are.
Mom's father Jack Bunce held several different jobs during the early years of the Great Depression (1929-1935), even working for a time on an ostrich farm, but he eventually got a job in the movie studios adding sound effects and English voice overs to foreign films. He apparently was very good at matching his voice overs to the moving lips of the foreign-speaking actors in these films. His brothers Harold and Reg also worked in the southern California movie industry, and it is likely that Harold, who was a well-known projectionist at MGM Stusios, helped both Jack and Reg to get their jobs.
Jack's mother and his sisters Dorothy and Madge lived in nearby South Pasadena at 609 Charter Oak Street, and Mom remembers visiting them at their home. It was always a very formal affair where grandma Bunce held court for her children and grandchildren by sitting in a chair and holding a big black purse that Jack told his daughter was filled with money. Jack always addressed his mother very formally by saying "hello Mother" as he approached her, and my Mom was always somewhat afraid of her. The house on Charter Oak where grandma Bunce lived still stands.
Even though Jack had a good job in the movie studios, finances were tight during the depression years. Mom remembered sitting in the car with her sister Rosamond on at least a couple Christmas Eves until midnight, when the stores, which apparently stayed open, would put all the Christmas toys and other items on sale. Her folks would then take advantage of the reduced prices to buy presents for Christmas morning.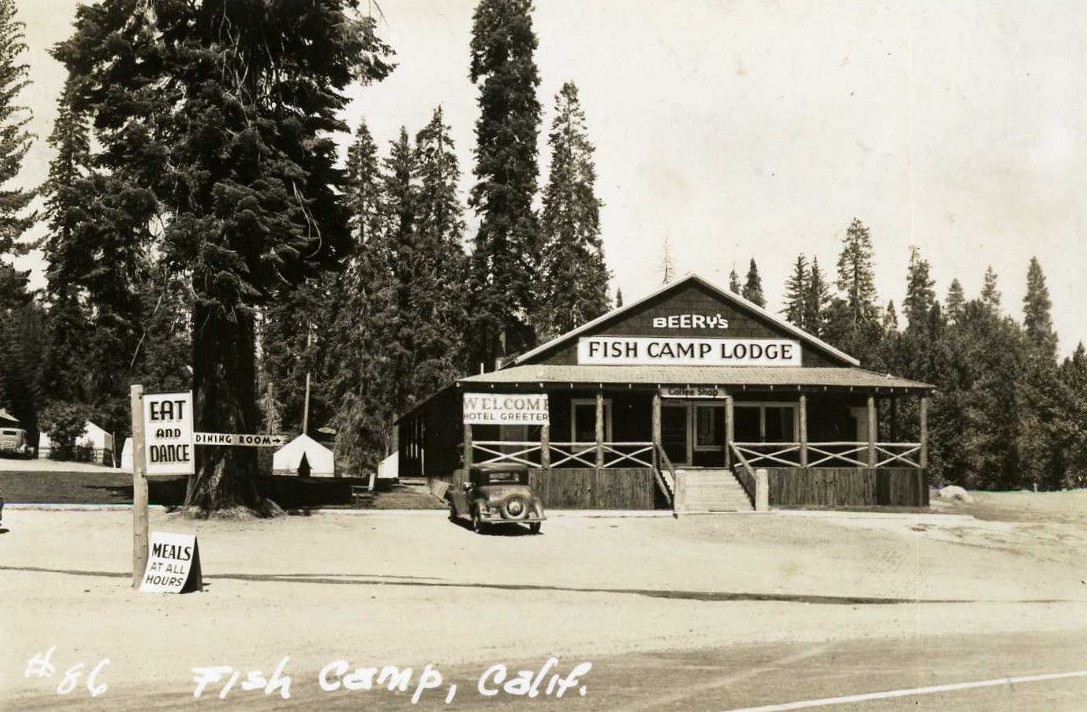 Oakhurst and Fishcamp - When Mom about 8 years old, probably in 1936 or so, her mother came down with polio and lost the ability to walk. Her father Jack about this time got a job managing the Beery's Fishcamp Lodge, which was a mountain resort located just outside the southern entrance to Yosemite National Park. Consequently Mom and her Dad moved to the town of Oakhurst, which is located in a very rural setting in the foothills of the southern Sierra Gold Country, so that Jack could live closer to his job. Her mother Sidney, and sister Rosamond, both of whom were in wheelchairs, remained in southern California, where for the next several years they were cared for in nursing homes.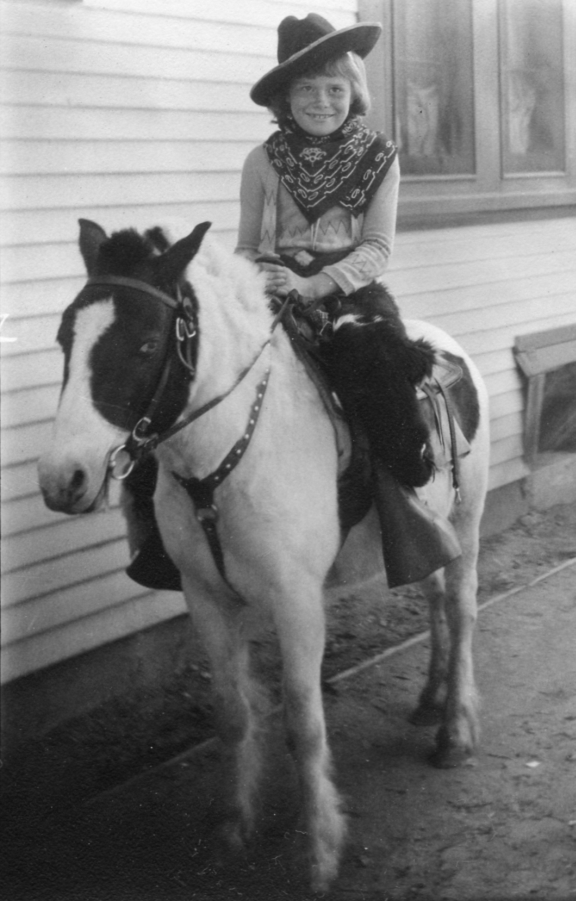 Mom loved living in Oakhurst. Their house was located on the other side of a small bridge on a wooded lot outside of town on the road that led to Bass Lake. The post office address was Rural Route 2, Box 199, but we do not know exactly where this is. Here she had a pony, and a dog named Peggy. There was also a cow named Peggy that Mom used to milk, and she learned how to make butter from Peggy's milk in a butter churn, and cottage cheese that would curdle inside a canvas radiator bag hung outside on a tree. Milking Peggy was a challange, as she would sometimes stick her hoof in the milk pail, and spill several minutes worth of milking.
Her Dad's aunt and uncle Alfred and Mili Bouch sometimes came up from Los Angeles for visits. Uncle Alfred was "a very proper Englishman" who had lived in Tombstone, Arizona, where he said he knew Wyatt Earp. He fancied himself a poet, and he enjoyed that Mom's dog and cow were both named Peggy, so he composed a little ditty that went, "Peggy number one, Peggy number two, we have so many Peggies, we don't know what to do".
There was no indoor plumbing in the house, so water came from a hand pump. I think it was actually in the kitchen inside the house, but it may have been out in the yard. The restroom was an outhouse stocked with phone books and corn cobs. Mom remembered that the yellow pages of the phone book always disappeared first. Her father burned the outhouse down by accident at least a couple of times from dumping fireplace ashes down the hole for odor control. She recalled that her father would be in a foul mood whenever the outhouse burned down, as he had to stop whatever he was doing and rebuild it right away.
Mom had many other memories of Oakhurst. For example, she remembered being told to go out pick mushrooms, but not to pick the ones that looked poisonous. Of course she had no idea what a poisonous mushroom looked like. Fortunately no one got sick. Her Dad would also go duck hunting to bring home game for the table, and it would be a contest at dinner to she who could spit out the most bird shot from the meal. Then there were all the "Oakies" in town who had fled the Oklahoma dustbowl and relocated to Oakhurst. They arrived in pickup trucks and sedans piled high with all their earthly possesions, but they were hard-working, amiable people who quickly fit in. She said they used to give great parties with lots of games, such as gunny sack races, musical chairs, and the like.
Her Dad had a Ford Model T pickup truck that he drove up to Fishcamp and back, and Mom remembers being with him and one of his buddies one time in the front seat, which was the only seat, when they stopped and gave a ride to the town drunk. The man they picked up had to sit in back in the bed of the truck, and Mom remembers that her Dad and his friend were both chewing tobacco. They would spit tobacco juice out the windows as the pickup sped down the road and to their undying laughter it would splash all over the face of the drunk in the back, who was so out of it that he had no idea what was going on.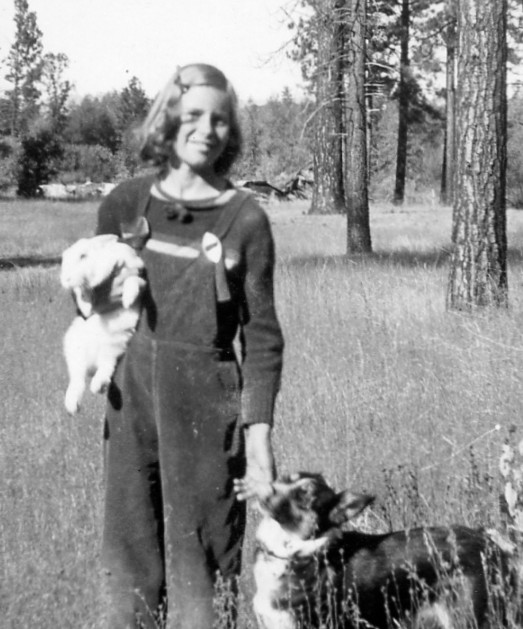 Because the road up to Fishcamp had snow on it in winter, her Dad often stayed up there rather than drive home on icy, dangerous roads. Mom at these times would stay in town with her teacher, who we believe was named Mrs. Rebecca Cheney (1895-1990). She remembered that the Cheneys had no indoor plumbing in their house either, and Mom would have to take a bath in a tub placed in the middle of their kitchen with Mr. Cheney walking through at inopportune times. My bother Phil has a small bible that Mrs. Cheney gave to Mom. Inscribed on the inside is, "To Jacqueline Bunce from her teacher Mrs. Cheney for three months perfect attendance, Sept. 1st, 1938". We got to meet Mrs. Cheney many years later in the 1960s when strictly by coincidence we camped next to her, her daughter and their pet beagle at the Tuolumne Meadows Campground in Yosemite.
When Mom stayed at Fishcamp during the summers, there was a boy there named Bruce whom she would pal around with. They ate their meals in the lodge restaurant, where she and Bruce would unscrew the tops of the salt and pepper shakers at their table so that the poor diner that followed them would get a surprize when they tried to salt their food. They did the same with the ketchup bottles. The two of them would then spend the day playing around the lodge and getting into all sorts of mischef, which she said was lots of fun.
Although Mom's mother and Mom's sister Rosamond were in wheelchairs and spent most of their time in nursing homes, they did come up to stay in Oakhurst for long periods of time. Mom and her Dad Jack had to take of the house themselves, so when Jack began to feel more comfortable financially, he hired a husband and wife to help out with the household chores. They were Seventh Day Adventists, and the husband helped Jack rebuild the bridge that connected the property to the Bass Lake Highway, while the wife helped out with cooking and cleaning in the house. Jack paid them a dollar a day, and gave them a small shack on the property to live in. Mom remembers that this couple were quite poor, and when they were around all the cans of dog food mysteriously disappeared from the house. The dog food of course was intended for Mom's dog Peggy, not for the Adventists.
Mom's parents were born and raised in England, and they enjoyed their English traditions. These included breakfasts of boiled eggs served in egg cups, along with cold toast that was cooled in cooling racks. They also saved all the leftover bacon grease to spread on their toast like butter. A common breakfast topic was how silly Americans were to cut their food with their fork in their left hand, then change the fork to their right had to eat. Her parents in the proper English fashion always kept their fork in the same hand.
June 5, 1941 - Mom graduated from the 8th grade of Madera Elementary School.
June 13, 1945 - Mom graduated as the valedictorian from Madera High School. She gave a speech at the graduation ceremony on "Opportunities for Women in the World of Today". She was also honored as a "Gold Seal Bearer" with the California Scholarship Federation (CSF), and she received a $75 scholarship, which probably came from CSF.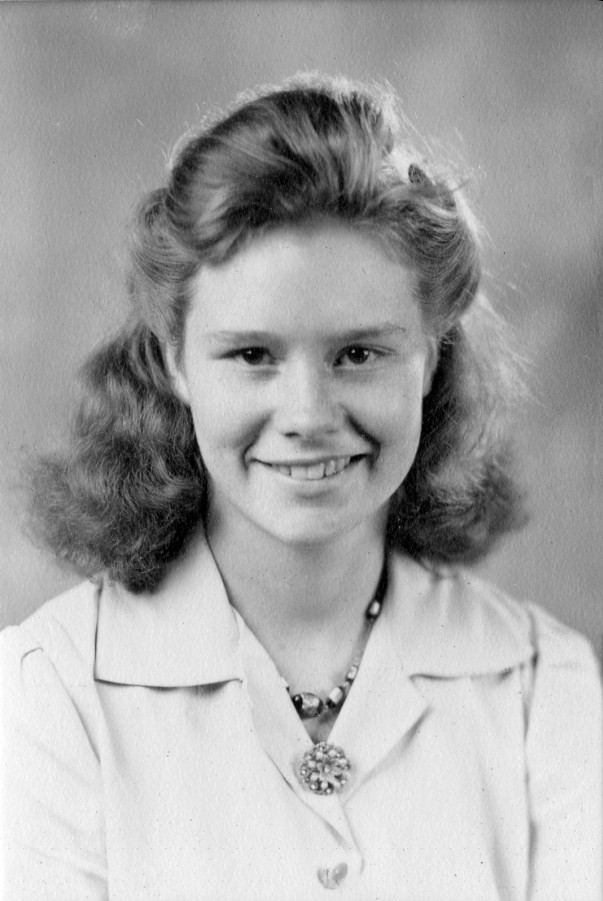 Santa Cruz and Berkeley - Mom from the Fall of 1945 up until January 1951 attended the University of California at Berkeley. Her mother by now had recovered from polio and moved with Rosamond back home to be with Jack, which precipitated in Mom's family moving to Santa Cruz. Thus Mom lived in the dorms on the Berkeley campus during the school year and spent summers with her folks and Rosamond in Santa Cruz. They lived at first at a motel that they managed on Old Highway 1 near Natural Bridges beach on the north side of town. Today the site of this motel corresponds to the intersection of Escalona Drive and Grandview Street. Sadly Mom's dog Peggy was hit by a car outside the motel. The family then moved to the south side of town to a large two-story house just off Morissey Boulevard on Holway Drive.
Mom's parents Jack and Sidney were known to us as Granny and Grandpa, and my ealiest memories of them are from the mid 1950s when they were still in the Holway Drive house. Grandpa loved birds, and their was always a canary in this house, along with various other birds to keep Rosamond company. He also picked up a pet monkey in the late 1940s, right around the time when they first moved into the house. Granny's favorite aunt, the actress Constance Crawley, always had a pet monkey when Granny was growing up, so she always dreamed of having one herself. This monkey was supposed to be a friend for Rosamond, but it bit her one day, then bit Granny another time, so they avoided it altogether. However, the monkey adored Grandpa, so he he kept it around, even though everyone else was afraid of it.
Mom was home from college one summer when she walked by her parents open bedroom door, and saw the monkey sitting on mother's vanity getting into her mother's make up and making a big mess. She hollered at the rascal to stop, but instead he turned around, screamed back, and came racing after her with his teeth bared. Mom took off running with the monkey in hot pursuit, and locked herself in her bedroom with the monkey hanging outside on the doorknob screeching. Granny and Grandpa thought this was hilarious, and laughed and laughed about it much to Mom's embaressment. However, the monkey one day made the mistake of biting grandpa, so he banished it to a cage in the basement. Then a short time after I was born, it disappeared altogether, I know not to where.
Mom pretty much supported herself in college, as her parents had little money to spare. She did this by working in the University Library during the school year, and working in the Santa Cruz City Library during summers off, and possibly during her Christmas vacation as well. She enjoyed college at Berkeley, and she remembered how much the student body changed when World War II ended and all the veterans returned home to enroll in classes. There was the tale of the grandstanding football quarterback who pranced aroung and thought very highly of himself, but didn't even make the varsity team when the vets came home the next season. She also used to talk about beer being the "national drink" on campus. Because she had to work to support herself in school, it took her longer than others to finish her degree.
Collection of Miniatures in Library Display - If you take a minute to look into the large glass case at the right inside Santa Cruz's public library, you will see a collection of hand-painted, ivory miniatures, part of a collection being displayed by Miss Jacqueline Bunce, assistant at the library. The miniatures were painted by Miss Bunce's grandfather, Herbert S. Percy, who is also the water color painter of the five large originals of English rural life that are being shown. The water colors have the soft, hazy finish of an early English painting. Included in the collection are a Chinese tea caddy, which is a highly decorated and lacquered box lined with a finely-etched metal casing; a baby s rattle in silver, made about 1857. and with a whistle on the end: an original candle snuffer with handles like a pair of ordinary sissors; and a hand-painted fan with a delicately carved wooden base from the Paris exhibition of 1857. All of the pieces are museum quality pieces. Anyone wishing to display his special hobby in the library's hobby case is asked to get in touch with Mrs. Geraldine Work, city librarian. From the Santa Cruz Sentinel (Santa Cruz, California), Thursday, July 24, 1947, pg. 5.
Granny made a full recovery from her polio while Mom was in college, and learned to walk again after being in a wheelchair for ten years. She also learned to drive again with Mom as her teacher. As both Granny and Mom were strong-willed women, this was a difficult task for Mom, given that they argued the entire time. To her credit though, Granny regained her driving skills, and when I knew her, I was never aware of her past disability.
Jacqueline Bunce Named to San Jose Health Post - Miss Jacqueline Bunce, daughter of Mr. and Mrs. H.J. Bunce of 3550 Old Highway 1, has been appointed health analyst for the city of San Jose. She will have the job of extract ing valuable public health informa tion from vital statistics reports. A student at the University ot California at Berkeley, Miss Bunce will work on a part-time basis until she receives her degree in biostastistics in January. During her summer vacations in Santa Cruz she has worked at the public library under Mrs. Geraldine Work, librarian. From an abbreviated version in the Santa Cruz Sentinel (Santa Cruz, California), Wednesday, November 29, 1950, pg. 8.; and a full version in the Madera Daily News-Tribune (Madera, California), December 7, 1950, p. 3.

r
Jan. 25, 1951 - Mom graduated with a B.S.in Health Statistics from the University of California at Berkeley, where she supported herself during school by working in the University Library. She subsequently worked as a health analyst for the San Jose City Health Department.
UNDER CONSTRUCTION

Married Life - It was while working for the City of San Jose that Mom met our Dad, James F. Clark, Jr. (1924-1999), who worked in the city planning department. The first time she saw him was at a meeting in the city offices where they sat across the table from each other. She remembered imagining that they were a couple, and when he asked her out for a drink afterwards, she was very excited and throught, "He like me! He likes me!
They became engaged after a rather short courtship. Mom said that when he asked her to marry him, she was hesitant, as she felt that she was not ready yet, but he talked her into it. Their engagement was short as well, only three months or so, and they married on Jan. 12, 1952 at the old Episcopal Church on depot hill in downtown Capitola, California, which is on the corner of Escalona and Oakland Streets. Though the church still exists, it is in another location, and the original chapel where our parents married has been converted to a private residence. Daughter Diana on April 22, 1979 was also married in this church at the original location.
Our parents first home was an apartment that they rented somewhere in Los Gatos, California. They lived here for a couple of years, perhaps less, before buying a tract home in a cul-de-sac at 1370 Estrellita Way in Campbell, California. Dad then took a short-term job of a few months duration from perhaps the Fall of 1956 to the Spring of 1957 working on the construction site of the Palisades earth-filled dam in eastern Idaho. He was in charge of getting equipment to and from the site. Some of my earliest memories are of the log cabin that our folks lived in just outside the town of Palisades. It was the only place they could find to rent, and Mom said it was pretty primative.
The time that our parents spent in Palisades was the first time Mom had ever been outside of California. The winter that they spent here was very cold, with sub-zero temperatures. Mom did not have a dryer in the cabin, and she had trouble getting the laundry dry. Finally someone in town told her to put the clothes outside in the cold, let them freeze solid, then shake off the ice off and bring the clothes inside. This left them slightly damp, and letting them hang indoors after this would get them more or less dry.
Mom and Dad referred to Palisades as "hard money country", as no one there liked to use paper money, and transactions usually were carried out with silver dollars. They said that it was a bit inconvenient to buy something with a twenty-dollar bill, and then get back a handful of silver dollars in change. They also remembered the people in Palisades as not being very friendly, and distrustful of the strangers who were there to work on the dam.
They returned to California when the Palisades job ended, and lived from the Spring of 1957 up until about December 1958 in the Campbell home. They must have had this place prior to the Palisades job, as there was a willow tree in the backyard that Mom grew from a stick that she stuck in the ground. The stick came from a willow tree at her parents place in Santa Cruz, and her father told her that it wouldn't grow. She stuck it in the ground anyway, and this stick by the summer of 1958 had grown into a lovely tree. This means the stick was probably planted several years earlier, which gives 1955 or 1956 as approximate dates for when they bought the house.
We then lived from about December 1958 to July 1969 in a home that that our folks bought out in the country with a mailing address of 18998 Allendale Ave. in Saratoga. However, the house was actually located a good quarter mile down a dirt road from our mail box. They moved here so that our Mom's parents and sister Rosamond could live with us, as they were having trouble making ends meet on their own. Then there was a short, 3-month stay during the summer of 1969, after both of our grandparents had passed away, where we lived in a tract home that our parents briefly owned in the Vienna Woods subdivsion at 3851 Vienna Drive in Aptos. I remember watching the moon landing on July 20, 1969 on a T.V. in the kitchen of this house as the movers were bringing our furniture in off the moving truck. Next they had a rural home until 1977 that they bought at 3600 N. Park Ave. in Soquel. This house was on 3-acre plot on top of a hill looking down on New Brighton Beach. They then spent a year, which was pretty much from the winter of 1977 to just before the winter of 1978, in a rural home that they bought on a lake near the corner of Floraville Road and Gilmore Lake Road in Waterloo, Illinois, before moving just before the Christmas of 1978 to 3342 Tanglewood Way, SE in Salem, Oregon, where they were living when Mom passed away.
Final Years - Mom died unexpectedly on Aug. 4, 1991 at the age of 63 in a hospital in Salem after suffering from a stroke that was a complication of lung cancer. She never smoked, but Jim was a life-long smoker, and her cancer may have been from second-hand smoke. Her doctor at the time said such was not the case, but I suspect that most doctors today would say otherwise. She underwent an operation that removed part of her lung, but the cancer returned about six months later, and subsequent chemo-therapy was not successful. She is buried in the City View Cemetery in Salem with husband Jim, who died from an aneurysm on July 7, 1999 at a trailer home where he lived in Soquel, California.