Michael S. Clark, Ph.D., R.G., C.P.G.
San Joaquin Geological Services, Inc.
mikesclark@sjgs.com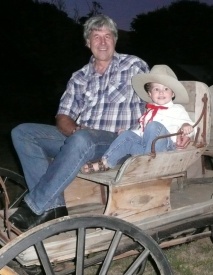 Michael S. Clark is a consulting petroleum geologist with San Joaquin Geological Services, Inc. He has an A.S. degree in Biology from Cabrillo Junior College in Aptos, California (1973), a B.S. degree in Earth Sciences from the University of California at Santa Cruz (1975), an M.S. degree in Geology from the University of California at Davis (1979), and a Ph.D. in Geology from the Colorado School of Mines (1991). Dr. Clark has worked as an exploration geologist for Amoco Production Company in Denver, a research geologist for Exxon Research in Houston, and for Elf Aquitaine in Pau, France, a senior geologist for ARCO Western Energy in Bakersfield, CA, a staff geologist for Chevron in Bakersfield, and a Senior Staff Geologist and Consulting Geologist for Aera Energy in Bakersfield. Clients he has done work for as a consultant include ARCO, Marathon Research, DeGolyer and MacNaughton, Occidental Petroleum, Sonnatrach, the Palomar Christian Camp, and Aera Energy. He has worked on exploration and development projects in the United States, West and North Africa, and Europe, and drilled over 400 exploration and development wells, including more than 75 horizontal wells. His research interests include sequence stratigraphy, process sedimentology, and organic geochemistry, and he has published several professional articles on various aspects of the Cretaceous and Tertiary of California.
Dr. Clark is active in numerous professional and community organizations. He is Registered Geologist #5806 with the State of California and Certified Petroleum Geologist #5202 with the American Association of Petroleum Geologists (AAPG). His professional accomplishments include the Vic Church Best Poster Award, and the Levorsen Best Paper Award for presentations given at annual meetings of Pacific Section of the AAPG. He previously served on the Oil Exhibit Committee of the Kern County Museum Foundation, is a past member of the House of Delegates of the AAPG, past President of the San Joaquin Geological Society, as well as recipient of the Distinguished Service Award for the Pacific Section of AAPG. He served on the Youth Education Committee of AAPG, and is a member of the Board of Governors of the California Well Sample Repository. He is also a past coach of the American Youth Soccer Association, and is very active in the Boy Scouts of America, having been an Eagle Scout, and Scoutmaster, as well as a recipient of the Silver Beaver Award, the highest volunteer recognition in scouting. In addition, he has made multi-day rock-climbing ascents of the faces of Half Dome and El Capitan in Yosemite Valley, and climbed 71 mountain peaks with elevations over 14,000 feet, which includes winter ascents of six U.S. fourteeners, and a January ascent of Mt. Kilimanjaro (19,340 ft) in Africa.
business card