Paintings by James Ward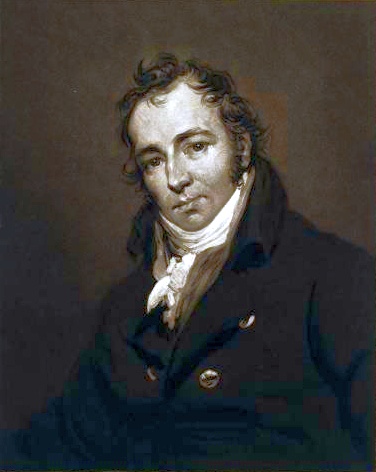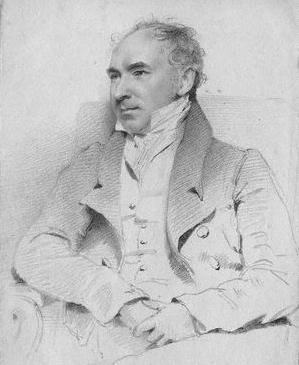 James Ward, the maternal uncle of Edward "Old" Williams, and for a short time his caretaker, was born in London on October 23, 1769 - the son of James and Rachel Ward, the elder James beng a laborer in the cider cellars. The younger James at the age 13 apprenticed briefly under the master engraver John Raphael Smith, then around 1793 began training under his older brother William Ward, who himself was an engraver of considerable note. James became a mezzotinter, and quickly established himself as one of the most talented engravers in London.
Impressed by his brother-in-law, the notorious but exceptionally gifted painter George Morland, Ward became interested in painting. By 1791, he had left his brother's employ and instead of engraving other peoples works began engraving his own compositions and trying his hand with the brush. Although he probably never received any formal instruction from his brother-in-law, his early paintings depicted rustic scenes similar to Morland's style. From these he moved on to compositions of animals fighting, similar to some of the work of Peter Paul Rubens. Starting about 1810, he began painting landscapes featuring animals, which made him one of the best-known painters of London, and led to his being elected to the Royal Academy of Art in 1811. Though not executed by Ward until 1834, the engraving on the left is from this period of his life.
His landscapes became larger and grander, and he began work in 1811 or 1812 on the Gordale Scar in West Yorkshire, a wild, rocky chasm so dark and dense that the respected art collector Sir George Beaumont said it could not be painted. However, Ward's immense 11 by 14 feet canvas of "Gordale Scar", which he completed in 1814 or 1815, successfully captured the majesty of the scar, and it is considered his masterpiece. This work hangs today in the Tate Gallery of London.
After winning a prize of 1,000 gold guineas (equal to 1,000 pounds sterling) from the British Institution in 1815 for the best allegory commemorating Wellington's victory at the Battle of Waterloo, Ward was entrusted with the commission of the painting and began work on his "Allegory of Waterloo". Completed in 1821 as a gigantic 21 by 35 ft canvas, and displayed in 1822 in the Egyptian Hall in Piccadilly, both public and critics condemned it. Ward himself was unhappy with the result, and the work was soon relegated to storage. It was cut up after Ward's death and and all that remains today is the small-canvas study that he submitted to the British Institution to win the commission, and the concept sketch that the study was painted from. The failure of this painting, coupled with the death of his daughter Emma in 1817, and then his wife Emma two years later, embittered him, and he became increasingly withdrawn from the art world.
As with most artists of his day, Ward's livelyhood depended on commissions from wealthy patrons for portraits of their horses, pets and families. One such patron, and a gentleman whom Ward numbered among his closw friends, was Theophilus Levett of Wynchnor Park, Staffordshire. Ward's 1811 painting of "The Reverend Thomas Levett and His Favourite Dogs, Cock-Shooting" is an early example of his work for the family, and his portrait of "Theophilus Levett Hunting at Wychnor, Staffordshire" painted in 1817 ranks among his best-known paintings. However, it is the "The Deer Stealer" that was commissioned by Levett in 1823 for the sum of 500 guineas, which stands out among the others. Levett is said to have been so pleased with the canvas that he raised the commission to 600 guineas, and it was rumored that Ward turned down an offer of 1,000 guineas from a nobleman. This painting hangs today with the "Gordale Scar" in the Tate Gallery.
Ward is probably best known for his horse portraits, which stand out among his works from the 1820s. The portrait above right from an 1826 engraving by an unknown artist, captures Ward during this part of his life. He moved to Cheshunt in Hertfordshire in 1830 with his second wife Charlotte, and began focusing more and more on paintings with religious themes. He also painted many portraits, a number of which hang in the National Portrait Gallery in London. Nonetheless, he did not enjoy the popularity and prosperity in his later years that he knew in the early 1800s. A stroke in 1855 resulted in partial paralysis and ended his career as an artist. He is said to have died in poverty on November 7, 1859 at his cottage in Cheshunt, Hertfordshire.

James Ward displayed his work from 1790 to 1855 (400 paintings) at all the major exhibitions of his day, including the Royal Academy (298 paintings), the Suffolk Street Gallery of the Royal Association of British Artists (9 paintings), and the British Institution (91 paintings). He also exhibited twice for the Society of Artists before its demise in 1791.
Today, examples of his work can be seen in several museums and galleries, some of which are listed below.
Victoria and Albert Museum, London, England (7 paintings)
National Portrait Gallery, London, England (30 portraits)
Tate Gallery, London, England (16 paintings and several prints)
Royal Academy of Arts Collection, London, England (3 paintings and several drawings)
Fitzwilliam Museum at the University of Cambridge, England (6 paintings)
National Museums and Galleries of Wales (3 paintings)
National Gallery of Victoria, Australia (1 painting)
Denver Art Museum, Denver, Colorado (2 paintings)
and various other galleries and museums, including
The Royal Collection, London, England (1 painting)
Birmingham Museums & Art Gallery, England (1 painting)
Bristol Museum and Art Gallery, England (1 painting)
Courtauld Institute of Art, London, England (several drawings)
New Art Gallery, Walsall, England (1 painting and a drawing)
Southampton City Art Gallery, England
Tyne & Wear Museums, England (2 paintings)
Art Gallery of Greater Victoria, British Columbia, Canada (1 painting)
Art Gallery of South Australia, Adelaide, Australia (1 painting)
National Gallery of Art, Washington D.C. (prints and drawings)
Dahesh Museum, New York City (1 painting)
Harvard University Art Museums, Massachusetts (2 drawings)
Museum of Fine Arts, Boston, Massachusetts (drawings)
Yale Center for British Art, New Haven, Connecticut
Art Institute of Chicago (1 painting)
Oklahoma City Museum of Art (1 painting)
The Huntington Library, California (drawings)